In the most recent announcement made by the Department of Labor and Employment (DOLE), they're launching Mynimo Balik Trabaho; in which, they'll offer over 30K jobs to Filipinos.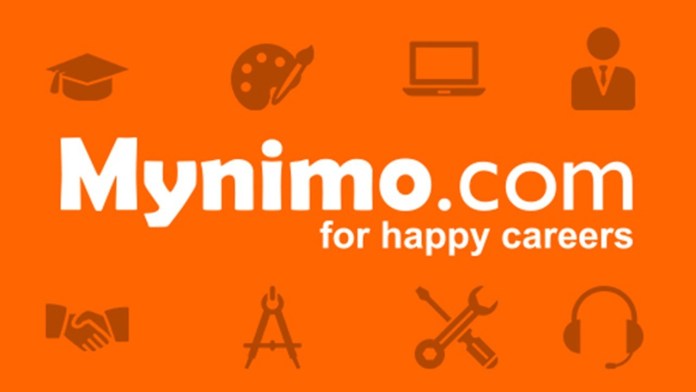 These jobs that are announced by the department are both for local job opportunities and overseas.
In December 5, 2020, Silvestre Bello III, the Secretary of DOLE said that about 600 companies here in the country are participating in this big event.
Moreover, he also said that about 16 recruitment agency partners are going to be there, too!
Read: Valenzuela City Releases Online Portal For Jobs
What is the Balik Trabaho Fair?
The DOLE trail-blazes with their balik trabaho fair. This will allow Filipino workers to find jobs either locally or overseas.
It's a nationwide career job fair, which will assist everyone looking for a job.
Headed and organized by Mynimo, a digital job-seeker board; there'll be more than 30K jobs that would be up for grabs!
In addition to Mynimo, the Public Employment Service Office (PESO) is also going to work hand-in-hand with the DOLE to make this a reality.
Read: The Rizal Medical Center is Hiring Nurses!
Included in the Job Fair
Apart from over 30K jobs that would be offered to Filipinos, the event would also hold a couple of activities including:
Career talks with employers
Industry talks with leaders
Seminars on how to find better opportunities and job vacancies
Jobs Available
While it's not clear, some of the job vacancies that have been announced that would be part of the 30K+ jobs for Filipinos include:
Read: Job-Hunting Sites PH: The Demand of the Internet Age and Economy
Physical fitness coaches
Cooks
Cake Decorators
Counter Service Staff Members
Service Staff Members
Waitresses
Restaurant Workers
Waiters
Computer Aided Design (CAD) operators
Telecommunications Technicians
Foremen
Laboreres
Maintenance Technicians
Carpenters
Building Cleaning Workers and Officers
Engineers
Supervisors
These are just some of the jobs available. If you want to know about what other offers are there, you simply can try and be part of the fair itself.
Read: 2021 March LET Board Exam Schedule For Online Application And Date Of Exam
In just a few minutes, we'll discuss how you can get the chance to grab at least one out of the 30K jobs for Filipinos.
Countries of Destination
Some of the destination countries Filipinos can choose form include: Bahrain, Ivory Coast, New Zealand, Japan, Germany, Taiwan, Palau, Singapore, Falkland Island, Myanmar, the Kingdom of Saudi Arabia, Jordan, Qatar, Turks and Caicos, Ghana, Lebanon, and Micronesia.
The agencies that will participate in the said event include:
ky Bourne Int'l Inc.
SMC Manpower Agency Philippine Company
Uniplan Overseas Employment Inc.
7107 Islands Placement & Promotions Inc.
Star Express Placement Inc.
Phil C Agency
Eye Quest International Manpower Services, Inc.
Grand Placement General Services Corp.
HRD Employment Consultants and Multi-Services Inc.
Mabuhay Personnel & Management Services Inc.
Power Horizon Int'l. Resources Inc.
Rock Solid Manpower Network & Consultancy, Inc.
Ruru Global Recruitment Services, Inc.
Blue Orion Recruitment Services Corp.; and
September Star, Inc.
Read: You Can Get a Reward For Reporting Corrupt Government Officials, Get Up To P100K
In case you weren't able to find the agency you're eyeing on; or if you don't see the job vacancy you want, don't fret.
As per the Philippine Overseas Employment Agency or the POEA, there'll be additional vacancies and agencies they're expecting for the online job fair on the 10th of December.
What is Needed to Have a Chance for the 30K Jobs for Filipinos?
According to Bello III, in order for you to be able to join the online fair, all applicants must be prepared with the digital copies of their resumes or their curriculum vitae (CVs).
Read: Work from Home: The Best and Most Profitable WFH Jobs for Moms
In addition to that, applicants must also be ready with other documentary requirements such as:
Diploma
Transcript of Records (ToR)
Certificate of Employment (CoE) for people who are previously employed
Registration for the Job Fair
No matter what type of employee you are, you can register to Mynimo for free. To register, you just ned to provide the following information;
Email Address
Mobile Number
Job Type
Category
Job Level
Province
Submitting a Job Application
When the time comes that you want to already apply for a job, and if you're an applicant, all you have to do is the following:
Read: 13th Month of Pensioners, OK-ed by the SSS
Search for a job via the category or the agency
Ensure that you have the documentary requirements complete before you attempt to register
  On the page of the job posting, you'll see a "submit" button, and that's what you have to click. It'll automatically add to the "My Application" option.
Are you looking for a job? Moreover, this might be your chance or your opportunity to land on a job!
Get a chance to grab over 30K jobs for Filipinos via the Balik Trabaho online job fair!