With the splurge of the Radiation Frequency Identification, otherwise known as RFID, a lot of people have been asking questions about it.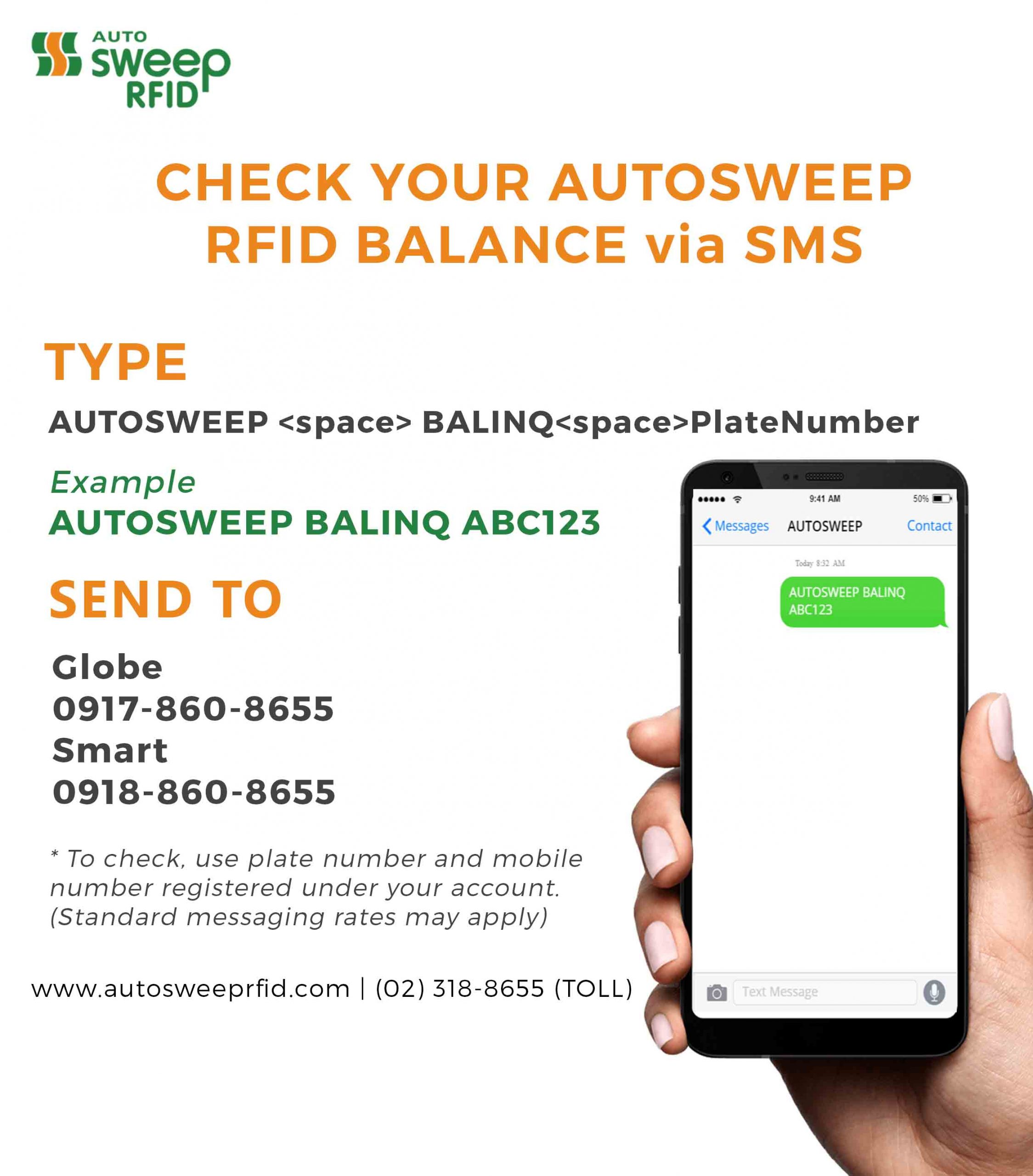 From the acquisition of an RFID sticker, to some of the rules and regulations that go with it. In fact, here are some of the frequently asked questions or FAQs about the upcoming RFID requirement in our expressways.
Among the questions that the masses are asking is about checking the RFID Balance. Can you check your RFID balance online? 
What we'll cover in this guide is on how you can check your RFID balance in both the Easytrip and the Autosweep. While a lot of motorists fantasize about the fact of checking it online – is it actually possible?
Read: RFID Installation Sites Operating In Regular Hours
Without further ado, let's dive right into it!
Checking Your RFID Balance
There are actually multiple ways on how you can find out if you have enough credits on your RFID. You can check it via the Mobile App, Official Website, SMS (Autosweep).
Checking via the Official Website
Autosweep
You can check your RFID balance for Autosweep via their official website by following these steps:
Register by providing the following details:

Plate number or card number
Account number
Email address
Full name

Once registered, all you have to do is log-in to your account
Upon doing so, you'll be able to see your details
Navigate towards Enrolled Accounts > Balance 
Read: Diokno Shows a Sample of the National ID Card, They Plan on Printing 154K Cards Per Day
That's how easy it is! You don't have to do anything fancy!
Easytrip
As of this writing, the steps below are not working, but we have a simple and easy way to check your Easytrip RFID balance online just by visiting this page https://easytrip.reload.ninja/ then enter your account number and your balance will appear like on the image below.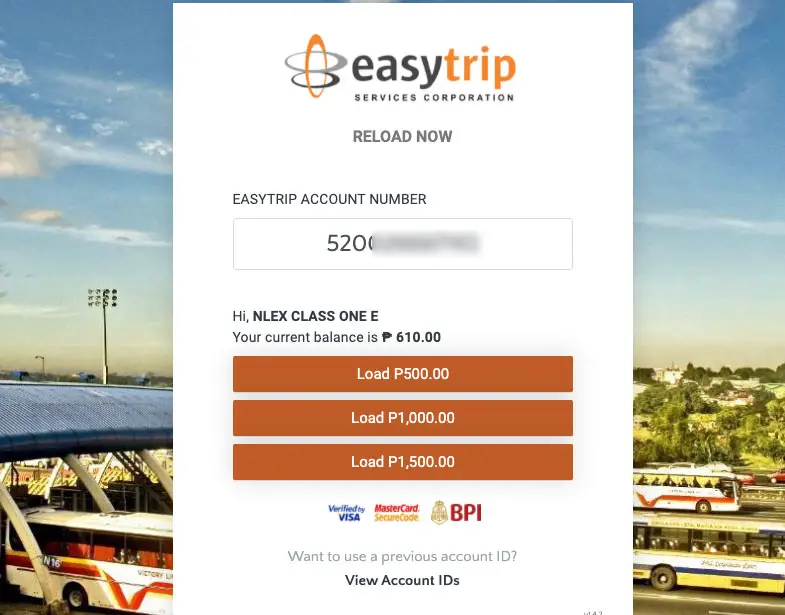 Steps how to check Easytrip Balance
Sign Up for an Easytrip account by visiting their website at easytrip.ph
Provide all the information the company requires
Once done, log-in to your account
Navigate towards account details and you'll be able to see the current balance you have on your Easytrip
Checking via the Mobile App
Autosweep
NOTE: This, as of writing, is only available for Android users only. The app still can't be downloaded in the iOS environment.
Download the app by visiting Autosweep's website
Once there, look for the green box that discusses how you can install the Autosweep RFID balance inquiry app
Once located, hit on the Download button
In some cases, you would have to "allow external downloads" to make it work.
Once the app is downloaded, launch it.
Put in the credentials (email address and password) to be able to log-in
After doing so, you'll now be able to inquire for your balance or for the credits available on your Autosweep account
Easytrip
Unlike Autosweep, the Easytrip app is available for both Android and iOS users.
To be able to check your RFID balance online via the app, follow these steps:
Download the app on your phone
Log-in to your account by providing both your email address and your password
Once logged-in, you have to choose or specify the type and the kind of vehicle you have. You'll also be asked to supply the app with the details about your Easytrip account.
Once done, click on the vehicle you wish to know the balance of. Select View Your Current Balance 
Read: Asurion Looks to Hire 1.2K People Starting Next Year
Checking via SMS
The SMS or the text inquiry is only applicable with the Autosweep RFID.
No mentions of it being available for the Easytrip has been made. You can follow these steps for you to be able to check your Autosweep RFID balance via SMS!
Text AUTOSWEEP <space> BALINQ <space> Plate Number  or Card NUmber 
You can send that to the following numbers:

09188608655 for Smart users
09178608655 for Globe users
It is imperative to take note that this will only be successful if you use the mobile number registered to your Autosweep RFID.
Also Read: The Rizal Medical Center is Hiring Nurses!
Autosweep and Easytrip
Now that you know how you can view and check your RFID balance online, do you know the difference between Autosweep and Easytrip?
In the simplest ways of defining them, Easytrip is for vehicles that would traverse the Metro Pacific Tollways Corp or the MPTC. The Autosweep, on the other hand, is for vehicles traveling through the San Miguel Corp. or SMC Tollways.
Here's a quick and simple guide you can follow:
Easytrip
North Luzon Expressway (NLEX)
Subic-Clark-Tarlac Expressway (SCTEX)
Cavite-Manila Expressway (Cavitex)
Cavite-Laguna Expressway (CALAX)
C5 South Link
Related: RFID in Both the SCTEX and NLEX on Nov. 2, 2020
Autosweep
South Luzon Expressway (SLEX)
NAIA Expressway (NAIAX)
STAR Tollway
Tarlac–Pangasinan–La Union Expressway (TPLEX)
It's easy, fast, and you don't have to be anywhere! All you need is an internet connection and you'll be able to check your RFID balance online!
Source: The Poor Traveler