Working in the healthcare industry is both a risk and a privilege. It's a risk, considering the status and the situation now; but, it can also be a privilege considering the fact that you'll help our country out in solving health problems.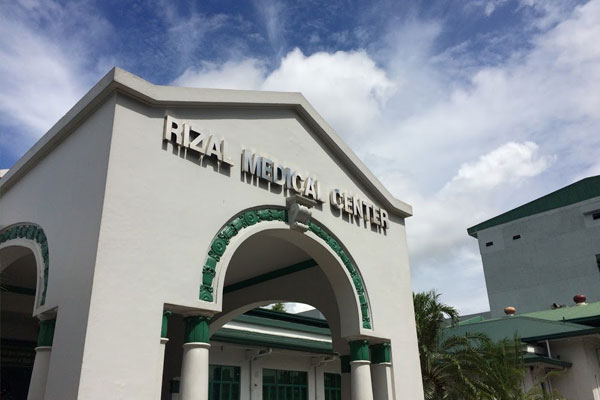 With this, the Rizal Medical Center made an announcement that they're hiring nurses.
JOBS: IKEA Will Hire About 500 Workers in Their First Philippine Store
In their Facebook post, they mentioned that they're looking for a total of fifty-five (55) nurses, who would be a Nurse I. 
You can view the full details in the post. But, we're able to help you further as we'll be posting all the information you need to know here!
The Rizal Medical Center is Hiring Nurses – What You Need to Know
Position Title: Nurse I 
Salary Grade: SG 15 
Monthly Salary: P32, 053
Read: Load Allowance for Teachers and SHS Students, Eyed by the DepEd
Qualification Standards
Since Rizal Medical Center is a facility controlled by the government's Health Department (DOH), they follow certain guidelines in qualifications.
The qualifications include:
Education: Must at least have a Bachelor's Degree in Nursing
Training: No Training Experience Required 
Experience: No Career Experience Required
Eligibility: Republic Act (R.A.) 1080 (Act declaring the bar and board examinations as Civil Service Examinations (CSES)) 
Documentary Requirements
In case you're interested about the fact that the Rizal Medical Center is hiring nurses, then you need to be fully knowledgeable and aware of the documentary requirements.
Read: Work From Home: The Best and Most Profitable WFH Jobs for Moms
Here are the physical and the documentary requirements you need:
For Walk-In Applicants
Letter of Intent addressed to:
Dr. Relito M. Saquilayan, M.D., DPBO, MHA
Medical Center Chief II 
 Duly accomplished Personal Data Sheet (PDS) with the most recent ID-sized photo
Authenticated PRC License and Board Rating or Civil Service Certificate (CSC) of Eligibility
Photocopy of the Diploma
Photocopy of the Transcript of Records (ToR)
Certificate of Employment (CoE)
Certificate pertaining to relevant trainings attended for the past five (5) years (as indicated in the PDS)
Photocopy of Certified True Copy of Diplomate or Fellowship Certificate
Other credentials, if available
For Rizal Med Employees 
Letter of Intent addressed to:
Dr. Relito M. Saquilayan, M.D., DPBO, MHA
Medical Center Chief II 
Photocopy of the Individual Performance Commitment Review (IPCR) for the January to June 2020 period with a Very Satisfactory Rating (4.0 to 4.9) 
Properly accomplished and duly updated Personal Data Sheet (PDS) with the most recent picture
Read: [UPDATED] List of Priority Courses for DOST Scholarship
Where to Submit Requirements
Should you have all the requirements ready, you can submit it to:
Human Resource Department (HRD)
5th Floor Rizal Medical Center, Pasig Blvd., Pasig City
You can choose to have it delivered and submitted via a courier or via personal appearance. The latter is better because you'll be primed on what you need to do next should you be called for interviews.
Deadline of Application
All applicants are required to submit their applications on or before the 11th of December 2020.
NOTE: All applications that would be submitted later than that date will no longer be entertained or accepted.
JOBS: The PSA is Currently Hiring: Applications For Certain Positions, Urged
Should you be an applicant, make sure that you prepare all the required documentation before that date. This might be your chance to answer to the call of the fact that the Rizal Medical Center is hiring – especially during this time!
Job Duties and Responsibilities
As a nurse, the common expectations that your employer will heed from you include:
Assessment of the patients' health problems and needs
Development and implementation of nursing care plans
Maintenance of medical records
Administering of nursing care to the ill, convalescent, disabled, or injured patients
Assistance in disease prevention
Attending to the needs of superior
Also Read: The BPO Firm Alorica is Hiring K-12 Graduates
Take note that these aren't the only duties and responsibilities you have as a Nurse I. There could be others – that's why it's best for you to visit the site or the establishment of where you should work.
That way, you'll be primed on the duties and responsibilities required. You'll have time to decline should your application be considered and pushed.
Nevertheless, the Rizal Medical Center is hiring and they're looking for a total of 55 nurses to be a Nurse I.
Many people dream of working not only for the government, but for the public as well.
Related: Did You Know That You Can Earn Money By Playing Mobile Games? Here's How
If you think this is your calling – don't hesitate to apply! Send in all the documents required and see if it's for you.
Should you have questions, concerns, or inquiries – you can get in touch with the Human Resources Department (HRD) by calling 09955596059.
Alternatively, you can also send an email to [email protected].
Source: Rizal Medical Center (RMC) Facebook Page