The Department of Labor and Employment (DOLE), said that there have been over 400,000 repatriated displaced OFWs (Overseas Filipino Workers) by the 2019 COVID-19 pandemic.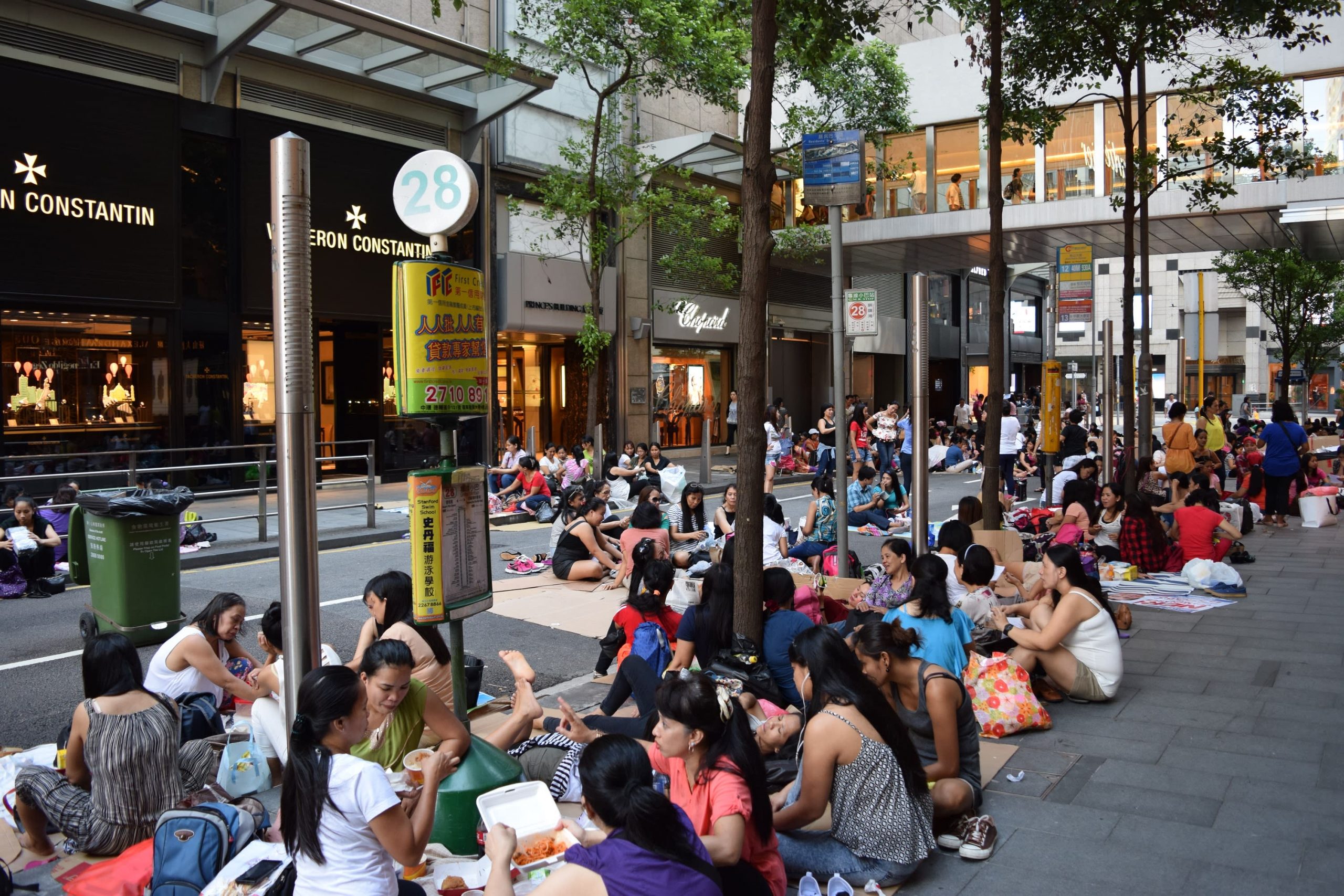 In a virtual briefing, Silvestre Bello III, DOLE Secretary, said that about 420,000 have been able to travel back to the country as of today. While they still got some 200,000 left, it'll be under their wing.
Read : The POEA Is Looking At Its 2nd Online Job Fair in February
There are those who signify that they do not want to come home and we understand them."
On the other hand, Bello mentioned that they are still expecting around 60,000 more overseas Filipino workers to come back to the Philippines this year.
Why Some OFWs Refuse to Come Back Home
When questioned why some OFWs choose not to return home, Silvestre said other countries have an unemployment insurance scheme that also protects migrant workers who are displaced.
While others have already introduced their COVID-19 vaccination program, our country is yet to uphold this. Nevertheless, we are current on our way.
Also Read: Lawmaker Urged The Education Department to Distribute the Bayanihan 2 Subsidies Faster
As per Bello, in certain European countries, the benefits of insurance would last for a full one (1) year.
Therefore, even though they have been displaced, they have unemployment insurance coverages. These OFWs did not show any intentions of coming back home.
Many of them are from the Middle East; and they have already been vaccinated."
Meanwhile, the DOLE still has a PHP5 billion budget, given by President Rodrigo Duterte. Moreover, he said that they have not spent it all and they're trying to religiously budget it.
There is still enough budget for the repatriated displaced OFWs, so fret not.
The Process Of OFWs After Returning to The Philippines 
All returning OFWs will remain and be quarnatined in Metro Manila's quarantine facilities for five (5) days only.
Afterward, they will be given a go signal by their corresponding local government units (LGU); only after they are proven negative from the infamous COVID-19. There, they shall undergo another nine (9) days of quarantine.
Read: DILG Set to Re-Hire 15,000 Contact Tracers This Year
As per Bello, they'll be under quarantine for nine (9) days before arriving at their respective personal affairs; which is, in total 14 days.
Five (5) days in Metro Manila, it was split. After five days of swabbing, if it shows negative, then they'll be able to go to their final destination.
After 14 days, they are free to go wherever they want – they'll be bale to go back home.
Bello also assured the OFWs that they have enough facilities to accommodate them when OFWs arrived in the Philippines; even if the quarantine period is 14 days.
We can accommodate them. There is no problem regarding quarantine accommodation."
Meanwhile, Presidential Spokesperson Harry Roque said that the Inter-Agency Task Force for the Management of Emerging Infectious Diseases (IATF-EID) accepted the new testing procedure.
It's a new procedure wherein travelers reaching the Philippines would be required to conduct a reverse transcription-polymerase chain reaction (RT-PCR) testing five days after entering the boundary of the country starting on February 1st, 2021.
2021 Quarantine Guide in The Philippines
According to the new Philippine quarantine procedure, travelers from or who have been on the following list of countries over the past 15 days wouldn't be permitted to land on the Philippines between 30 December 2020 and 31 January 2021.
Read Related:19K Jobs Offered in the IT-BPM Industry; OFWs Prioritized
This is because the new COVID-19 strain from the United Kingdom, known as B117, has spread to these nations.
On the other hand, ravelers who do not come from the countries mentioned may, on the basis of their eligibility, undergo routing quarantine procedures at mandatory quarantine facilities.
The following are the countries currently under the travel ban:
UK
South Africa
USA
Switzerland
Italy
Israel
Denmark
Spain
Hong Kong
The Netherlands
Lebanon
Singapore
Japan
Sweden
Germany
Canada
UAE
Hungary
Luxembourg
Oman
China
Jamaica
Pakistan
Brazil
Jordan
Austria
Finland
Norway
India
Is It Safe For Our OFWs to Come Home?
With the new UK variant of the coronavirus known as B117, it truly terrifying that we may possibly undergo the same or maybe worst experience we may encounter.
Moreover, what we do not know is how widely do these new variants can go. How the disease caused by the new variant differs from the disease caused by other variants that are already circulating.
Also Read: Our Dearest President Duterte Suspends Increased PhilHealth Premiums for OFWs
What are your thoughts about the repatriation of the displaced OFWs? Is it safe already for our fellow citizens to hug their loved ones and enjoy life like in normal times?
Would these new procedures be effective in controlling the new variant? Moreover, what are your thoughts on the repatriated displaced OFWs that are returning home? Could the processes be deemed safe and secure?