Many people, particularly students, are blind to the fact of how much they can earn after they graduate. Although there are students who have an idea or two about what they can make in a month or in a year, there are still some who are lost and think that after graduating, they can immediately land highest-paying jobs without going through the rough patches of experience.
Although some of it is true in different contexts, you won't earn P100k on your first month working, believe me. However, there are some professions or paths which can enable you to earn higher than you can imagine.
Read: PDEA Hiring Intelligence Officers Nationwide
Are you a fresh grad? Are you looking for jobs that can earn you a big amount? Well, here's the list (and a little bit info) we've gathered that can be deemed as the highest-paying jobs for fresh grads here in our country in this current year.
Quality Assurance
One thing that we Filipinos don't make a note of in the service industry is quality. Which is why we was, and still a slightly currently is known as a third-world country. Quality assurance is a company body who deals with the quality of the services they provide.
It can rang from health care providers, food manufacturers, pharmaceutical companies, marketing research, the list goes on. Good news is that these industries hire fresh grads to do the inspection of quality in their operations.
Required degree: Nutrition, Chemical Engineering, Pharmacy, Food Technology, Chemistry, and other related course.
Average monthly salary: P20, 333.00
Customer service
Our country has been one of the cradles of customer services because of the fact that hundreds and thousands of us have excellent communication skills. The Business Process Outsourcing (BPO) sector is an easy way for fresh grads (even for those who don't have a degree) to land a high-paying job.
You would be required, however, to have excellent command in the English language, hand-eye coordination, critical thinking, and moderate problem-solving skills for you to be in the industry. Some companies even offer as high as P30, 000.00 to P35, 000.00 for the basic salary if you get lucky to land a good call center company.
Required degree: Any degree
Average monthly salary: P20, 340.00
Read: About 5,400 Slots for the Philippine Army Now Open
Marketing and Business Development
Sales assistant, marketing assistant, brand officers, business development assistants, and others in the field are among the highest-paying jobs in the market for fresh graduates in the country. They involve administrative support to the business dev and marketing of managers, market research, implementing campaigns, and so on.
You can easily be a part of the industry if you have a degree in business administration, business management, and marketing. However, any 4-year course is fine.
Required degree:Any course but preferably in the marketing program.
Average monthly salary: P21, 216.00
Human Resources (HR)
Being part of the human resources (hr) team is kind of no-action, as others would say. This is so because the HR deals with the people in the company, who does all the action needed by the operations department. Nevertheless, being part of the HR department is among the highest-paying professions for people who just graduated.
Most jobs related to HR would include payroll assistant, recruitment or acquisition specialist, HR assistant, and so on. What you would be doing is you would either be screening people who get in the company, interviewing them, or timekeeping the employees, managing how they are being paid; you would literally be handling the people who work for your company.
Required degree: Human resource management, finance, psychology, accounting, or any course which has anything to do with employee relations.
Average monthly salary: P21, 462.00
Information Technology (IT)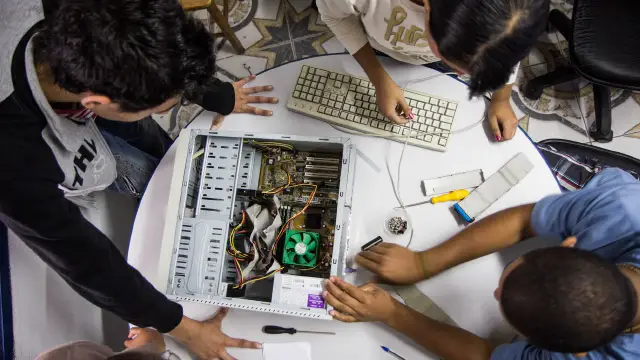 I know you know the people in the tops of the richest in the world. Well, most of them are in the tech department and yes, it pays well even for fresh grads. One of the highest-paying jobs for fresh grads here in the Philippines would be in the Information Technology (IT)  department.
Professions would include software engineers/programmers, IT analysts, technical support representatives, web programmers, programmers, and so on. Continuing the path would lead you to such a lucrative income that you won't even imagine. You would have to have specific knowledge in programming and a wide set of skills, knowledge of programming languages, troubleshooting the network and problem-solving skills.
Read: Different Job Opportunities from Different Philippine Government Departments
Required degree: Computer Science, Software Engineering, Information Technology, Computer Engineering, and other IT-related course.
Average monthly salary: P21, 947.00
Training and Development
Companies need to train people for them to be able to lead the operations to the right way. Imagine a company rolling out people without an inch of knowledge of what's about to behold. Entry-level development and training officers have the task to conduct, document, experiment, and organize training programs, workshops, conferences, and seminars for the employees of their companies.
Graduates of any training and development program like behavioral Science, business administration, business management, sociology, and Psychology are of the main courses they prefer.
Required degree: Psychology, Sociology, Business Administration, Behavioral Science.
Average monthly salary: P22, 371.00
Media Planning or Advertising
A profession in advertising would not only give you swift and worthy growth and opportunities, they also are lucrative in terms of pay, especially to those experienced. Fresh grads, don't lose hope because it's also one of the highest-paying jobs for fresh grads here in the Philippines. There are a lot of fields you can enter like marketing assistant, account executive, copywriter, or graphic artist.
Read: Top Freelance Websites That Help Filipinos Earn Online
Some retail, IT, and marketing agencies would easily employ people who is a holder of any degree. However, they have a preference and it would be better for them if they employ people who are fresh grads in Literature, Multimedia Arts, Architecture, Fine Arts, Marketing, Mass Communication.
If you can handle the pressure and the intensity of this industry, surviving is just your key to having that 6-figure salary in a few years time.
Required degree: Advertising/Media, Communication Arts, Marketing, Business Administration, Fine Arts, Multimedia Arts, Mass Communication, Journalism, or any other course related.
Average monthly salary: P22, 436.00
Journalism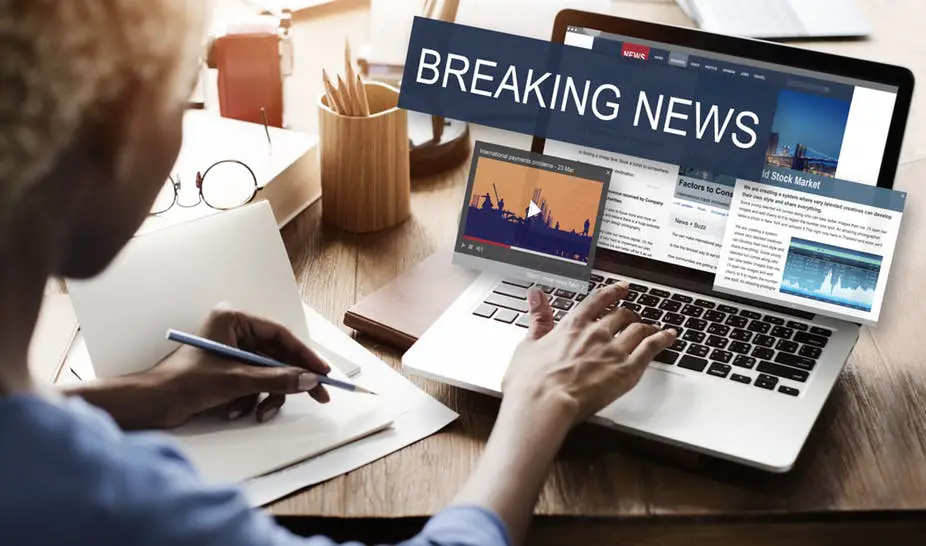 Well, that's what we do. Kidding aside, the latest JobStreet report, they list the following as one of the highest-paying jobs in the field of Journalism: foreign language content translator, content writer/creator, junior technical writer, and editor.
Currently, the skill of writing is very much in demand because a lot of companies need people who have good command of the English language in both speaking and writing. So, if you think you have a good command in the English language, you can try and start a career in the writing industry.
If you know any foreign language and if you're fluent, then you are in for a good treat.
Required degree: Marketing, English, Communications, Journalism, Linguistics, are among the courses that have an edge in this field.
Average monthly salary: P22, 446.00
Communications or Public Relations
If you think you have people skills, then this job might be the best for you. One of the highest paying jobs for fresh grads won't require you to be an expert in technology; won't require you to be a future lawyer, or a doctor. As a matter of fact, JobStreet listed Public Relations (PR) and Communications as one of the industries who give a good amount.
Degrees like Mass Communications, Marketing, Advertising, or Journalism are of the preferred courses and programs that companies would be looking at. While these are what they'd want, getting a pass in the industry would lead you to have a chance at a position like an information officer, proposal officer, corporate communications officer, liaison, PR specialist, and a network officer.
Read: Want to Join the Philippine Army? Here's What You Need
Required degree: Advertising, Marketing, Journalism, or any other related field.
Average monthly salary: P24, 765.00
Law/Legal Services
Legal field fresh graduates tops this list of the highest-paying jobs in the Philippines with an average monthly salary of P27, 355.00. Take note, that is entry level and that's what they can get minimum. This basically means that finishing a program or a course in any related field will get you that salary that millions of people would dream of.
You must, however, be a graduate of pre-law or a bachelor's degree in law for you to be able to get a post in firms and companies.
Required degree: Legal Management, Political Science, Political Economics, and any other law-related course.
Average monthly salary: P27, 355.00
These are some of the highest-paying jobs in the country for fresh grads. Although these are not the highest, note that these are entry level which will not require you any sort of experience. So, it's really something to ponder upon.
Have you just graduated? Do you see your course listed in any of the highest-paying jobs for fresh grads in the Philippines this year? If yes, what are you waiting for? Scout and look for a job now! There are thousands of companies to choose from so don't worry about not being hired because you will be! Just don't give up!