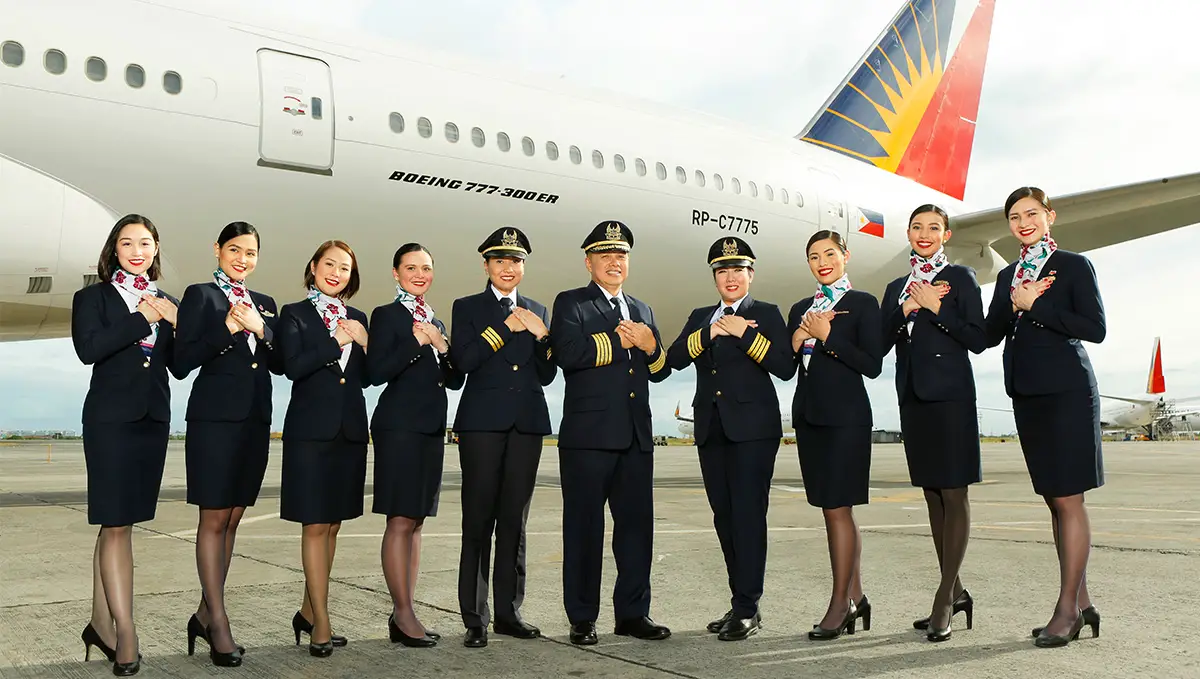 The Philippine Airlines (PAL) is hiring and they're looking for employees in different departments and divisions. In this article, we will be discussing these career opportunities in PAL this November.
What career opportunities in PAL are available?
Similar to other airlines, PAL has different variations of employing people. They might do it on a monthly basis or they might do it just when they're in need.
Read: Commission on Elections Hiring: Available COMELEC Job Posts
Nevertheless, we're here to help you find what these are. Here are the career opportunities in PAL this November.
Corporate Audit Associate
A Corporate Audit Associate is expected to provide effective consulting and assurance services. This is to enhance and add value to the operations of PAL. Moreover, they would be helping PAL in achieving their business objectives through evaluation and improvisation of governance processes, risk management processes, and internal control processes.
Read: TESDA Job Opportunities: TESDA is Hiring
Documentary requirements
The following are the documents required upon applying for the corporate audit associate:
Bachelor's Degree in any of these related fields:

Licensed in Accountancy
Management Engineering
Business Management
Licensed Civil Engineering
Information Technology
Computer Science

Experience of both external and internal auditing – this would be an advantage
Skills and competencies
Knowledgeable in Mandarin would be an advantage
Academic records must be above average
Proficiency in both oral and written communication
An advantage would be having post-graduate studies (licensed or professional certifications) such as:
Must be willing to travel both internationally and locally
You can refer to this page and hit on the APPLY NOW button to apply. You'll be asked to attach your resume as well as to provide your email address; you'd have to finish the captcha, too.
Read: Securities and Exchange Commission (SEC) Job Vacancies
Corporate Audit Manager
A Corporate Audit Manager is the part of the company tasked to directly manage, plan, monitor, and organize the auditing activities in the provision of management with information on the evaluation of the effectiveness of the governance processes, control processes, and risk management processes.
Not just that, a Corporate Audit Manager is also expected to provide objective and independent assurance and consulting services. This is designed to add to the value and enhancement of the operations of PAL. Therefore, the audit manager would be expected to help PAL in accomplishing the objectives of PAL's operation.
The Corp. Audit Manager would be reporting to the AVP/SAVP/VP-Corporate Audit Department (CAD). These superiors are tasked to monitor, supervise, and audit the work done by the Corporate Auditor, Corporate Audit Associate, and the Corporate Audit Executive.
Documentary requirements:
Bachelor's Degree in any of these related fields:

Licensed in Accountancy
Management Engineering
Business Management
Licensed Civil Engineering
Information Technology
Computer Science

Experience of both external and internal auditing – this would be an advantage
Read: DTI Job Vacancies: The DTI is Looking For New Employees Under Different Department
Skills and competencies (Education)
Preferably a Certified Public Accountant (CPA); a Certified Internal Auditor (CIA); a Certified Information Systems Auditor (CISA); or a Certified Fraud Examiner (CFE).
Bachelor of Science in Business Administration/Accountancy/Business Management/Computer Science/Engineering
Must at least have three (3) to five (5) years of work experience with Internal Audit or as a Corporate Audit Executive.
Click here to apply for the Corporate Audit Manager post!
IMPEX Coordinator
An IMPEX Coordinator is tasked to effectively and timely arrange the on-time release of all incoming PAL shipments as well as the subsequent transfer and delivery to the warehouses of PAL.
Documentary requirements
At least two (2) years of work-related to Cargo Management, Materials Management, Receiving and Shipping, as well as Stores Operations.
Bachelor's Degree holder preferably in the Customs Administration
Skills and competencies
Must have effective and exemplary oral and written communication skills
Knowledge of regulatory requirements of government agencies
Training requirements:

Cargo Dangerous Goods for Acceptance Personnel
Basic Cargo Handling Course

Permits and Licenses:

Dangerous Goods Permit Holder
NTC Handheld Radio License
Interested in any of these career opportunities in PAL this November? Do you want a shot in the IMPEX Coordinator vacancy? If yes, then you can click here and hit on the APPLY NOW button to apply.
Read: Fire Officer Examination 2020 – Schedule and Application Details
Procurement Associate
A Procurement Associate is tasked to both plan and purchase commissary materials, equipment and services, supplies, for both catering requirements and in-flight service department.
Documentary requirements:
At least one (1) year of work experience in the logistics industry
Bachelor's Degree holder of the Business Administration/Accounting/Management/Engineering fields
Click here to apply for this post!
Warehouse Assistant
A Warehouse Assistant is expected to handle all oustation stock replenishment and rejuvenation requests; to correct and straighten irregularities during the receiving of deliveries through the appropriate communication with suppliers and offices concerned; and to ensure that the receipt of the in-flight and catering materials, supplies, and equipment are in line with the specs of the standards PAL has for their purchase orders.
Documentary requirements
At least one (1) year of work experience relative to the job; and
A bachelor's degree holder
Read: The Philippine National Railways (PNR) is Hiring Operations Officer and Maintenance Workers
Skills and competencies
Basic knowledge of operating warehouse equipment and/or company vehicles
Understanding of the policies and procedures set in handling and storage of Commissary and in-flight supplies and materials
Inspection of shelf life, expiry dates, and other information on the condition of the supplies and materials to ensure proper handling
Knowledge of handling of withdrawal documents and to keep track of the inventory, shipment, and delivery status
Basic knowledge and experience in dealing with customers in relation to the organization (suppliers, vendors, end-users)
Interested in applying for this job post? Click here!
Organization Effectiveness Specialist
One of the available career opportunities in PAL this November would be an Organization Effectiveness Specialist. Their task is to perform a key role in the development, implementation, and designing of the organization development programs and initiatives. All of these aligned to the goals an strategies of PAL.
Furthermore, they're also expected to provide support in organizational health, cohesion activities, and employee engagement. An OE Specialist is expected to focus on both the organization's performance and the employees as a thorough designing and continuous program which would strengthen employee competencies and improve leadership.
Documentary requirements
At least two (2) years of work experience in the field of Organizational Development; and
College degree preferably in the Human Resources industry or other equivalent or related courses.
Click here to apply for this post!
Cabin Crew
A Cabin Crew is expected to report for duty as assigned by the Cabin Crew Scheduling. Moreover, they're expected to be prepared in line with the policies of the company.
They're also expected to ensure a high quality of cabin safety and service through the management of the cabin crew and cabin-related concerns.
Read: The Philippine Air Force (PAF) is Hiring Nurses
Qualifications/Requirements
Must be at least eighteen (18) years old
Must be a Filipino citizen
A college degree holder
Can speak both the English and the Filipino language
Height requirement:

Male applicants: At least 5'6″
Female applicants: At least 5'3″
NOTE: PAL will prioritize Cebu domiciled applicants. Nevertheless, you can click here to apply.
If you've been dreaming of becoming a cabin crew member, here's your chance! A cabin crew position is one of the career opportunities in PAL this November – don't miss your chance!
Systems Analyst (Project Application Management)
A Systems Analyst si responsible for the management of application systems. He will ensure that the system will meet the needs of the business, solve and analyze problems and issues related to the coordinates' usage among all system users.
He's also tasked to recommend reviews of the business proceeds for possible application changes.
Major responsibilities:
Contribute to the assessment and assist in the management of IT Risks in ensuring mitigation strategies are adopted to minimize the risks to an acceptable level
Ensure Systems Security
Manage the Configuration
Define the Information Architecture
Install and Accredit Solutions and Changes
Assist in the Management of Projects
Identify the Automated Solutions
Support in the Management of Project Changes
Manage Incidents and Problems
Acquire and Maintain Application Software
Enable Operation and Use of the Solution
Define and Manage Service Levels based on business requirements and IT capabilities
Manage the Information Architecture in coordination with the business users
Ensure Continuous IT Services to minimize
Support the Procurement of IT Resources
Comply with the safety standards of the company
Qualifications and requirements
Must be a graduate of a four (4) or five (5) year course preferably in Computer Science or any business-related course
Must have at least four (4) years of exposure/experience in systems analysis and design, business functions, and information systems planning
Read: K12 Pinoy Graduates Are Qualified to Apply as Cabin Crew or a Flight Attendant
Competency requirements
Must have a clear understanding of business processes, IT products and tools, and their interconnectivity and relationships, within a given scope;
Ability to translate abstract data model concepts into a business application;
Knowledge of current practices and principles in Business Process Management, Business Analysis, and Systems Development;
Excellent understanding of business data to align business needs with the enterprise data model; and
Knowledge of emerging trends in IT particularly in the assigned airlines business functions or areas
Interested to apply to any of these career opportunities in PAL this November? Want to apply for this post? If so, click here!
Systems Analyst (Systems Development and Test Management)
One of the main hits in the career opportunities in PAL this November would be the Systems Analyst in the Systems Development and Test Management. They're tasked to design, analyze, develop, and maintain simple system modules or software components in line with the defined business requirements to meet the users' information and automation needs under the direction of the Systems Analyst II to IV and Systems Manager/Manager as a lead developer.
Major responsibilities:
 Analyzes the business requirements of a new system or enhancement, assesses the scope and provides an estimate of work required
Prepares high-level and detailed technical system/software component design documents based on the business requirements document and in conformance with the department's process, application, infrastructure and security standards.
Prepares program specifications and distributes work assignments equitably to team members with corresponding target completion dates.
Prepares test scenarios/cases, and performs integration and system tests and creates software investigation report for bugs/discrepancies detected during integration/system tests and assigns to the developer for resolution.
Supervises, mentors, and coaches programmers on assigned tasks, ensures program codes are efficient and optimized and adheres to prevailing software development standards and delivered on agreed timelines.
Prepares software configuration to be released for software quality assurance test and assigns reported bugs/discrepancies to developers for resolution according to agreed timelines.
Provides technical support to production systems/applications and ensures that problems are resolved with minimal disruption to the airline's operations.
Prepares performance evaluation and recommendation for promotion
Report project activity status, escalate problems encountered and make recommendations to management
Complies with applicable regulations and standards of Philippine Airlines; actively involves with PAL Safety Management System by reporting all accidents, incidents and any hazard in the work place; and being safety conscious by exercising duty of care in the performance of duties
Adopt, help implement, and continuously improve our Security Management System (SMS) through the delivery of high level performance to meet Company security standards and ensure compliance to National and International regulations.
Performs miscellaneous job-related duties as assigned by senior SA's and/or Systems Manager and/or Manager from time to time.
Read: Frequently Asked Questions for Aspiring Flight Attendants
Experience and qualifications
Must have at least a bachelor's degree in the field of Management Information Systems, Mathematics, Engineering, Computer Science, Statistics, or any related course.
Must have formal training on any programming language and systems analysis and design.
Should at least have at least three (3) years of programming experience in any language preferably programming language adopted as ISD's standard
Must have at least one (1) year of exposure in systems analysis and design
Competency and requirements
Knowledge of computer systems analysis and design concepts, methods, procedures, and standards.
Ability to plan, implement, test, and troubleshoot system software.
Knowledge of established programming procedures and programming languages.
Knowledge of a broad range of relevant multi-user computer systems, applications, and/or equipment.
Ability to determine computer problems and to coordinate hardware and/or software solutions.
Knowledge of current technological developments/trends in area of expertise.
Knowledge of computer flow charts and of programming logic and codes.
Ability to develop and write systems and applications documentation and guides for users.
Knowledge of customer service standards and procedures.
Knowledge of computer security procedures and protocol.
Ability to understand and follow specific instructions and procedures.
Knowledge and ability to develop programming specifications within defined parameters.
Ability to develop and deliver presentations to internal work groups.
To investigate and analyze information and to draw conclusions.
Ability to determine computer problems and to coordinate hardware and/or software solutions.
To write technical instructions in the use of programs and/or program modifications.
Ability to document work in progress.
Ability to determine the nature of computer hardware and systems software problems, and to communicate technical guidance and information to users.
Interested in this job vacancy? Click here and apply now!
Cashier
One of the most sought-after career opportunities in PAL this November would be the cashier. The cashier is expected to collect and receive payments for the carriage of cargoes, passengers, excess baggage, and other miscellaneous collections and issues corresponding official receipts.
Furthermore, a cashier is expected to prepare daily remittance, refund, and other cashiering related reports at the end of every schedule; and to safekeep financial assets specifically the cash asset, control and deposit of all cash and checks, recording, and the monitoring of accountable forms at the counter.
Read: High School Graduates Can Now Apply as a Flight Attendant
Documentary requirements
At least one (1) year of experience in cashiering or accounting or any related background
Bachelor's degree holder in Finance, Business, Accounting, or any equivalent.
Skills and competencies
Good analytical skills and ability to solve problems
Extensive knowledge of principles, concepts, and procedures behind cash management
Proficiency in both written and oral communication
High level of integrity and professionalism
Multitask and make independent and sound decisions
If you're interested in applying for this position, click here!
Those are the available career opportunities in PAL this November. But hey, their vacancies are not just open now. If you don't see a career path right for you, you can wait and monitor their career openings here!