A few weeks back, Manila Mayor Francisco "Isko Moreno" Domagoso had talks with the South Korean Ambassador to the Philippines about establishing a "Korea Town" in Malate, Manila. Along with that, the topic of a possibility of a visa-free entry to South Korea for Filipinos has been brought up.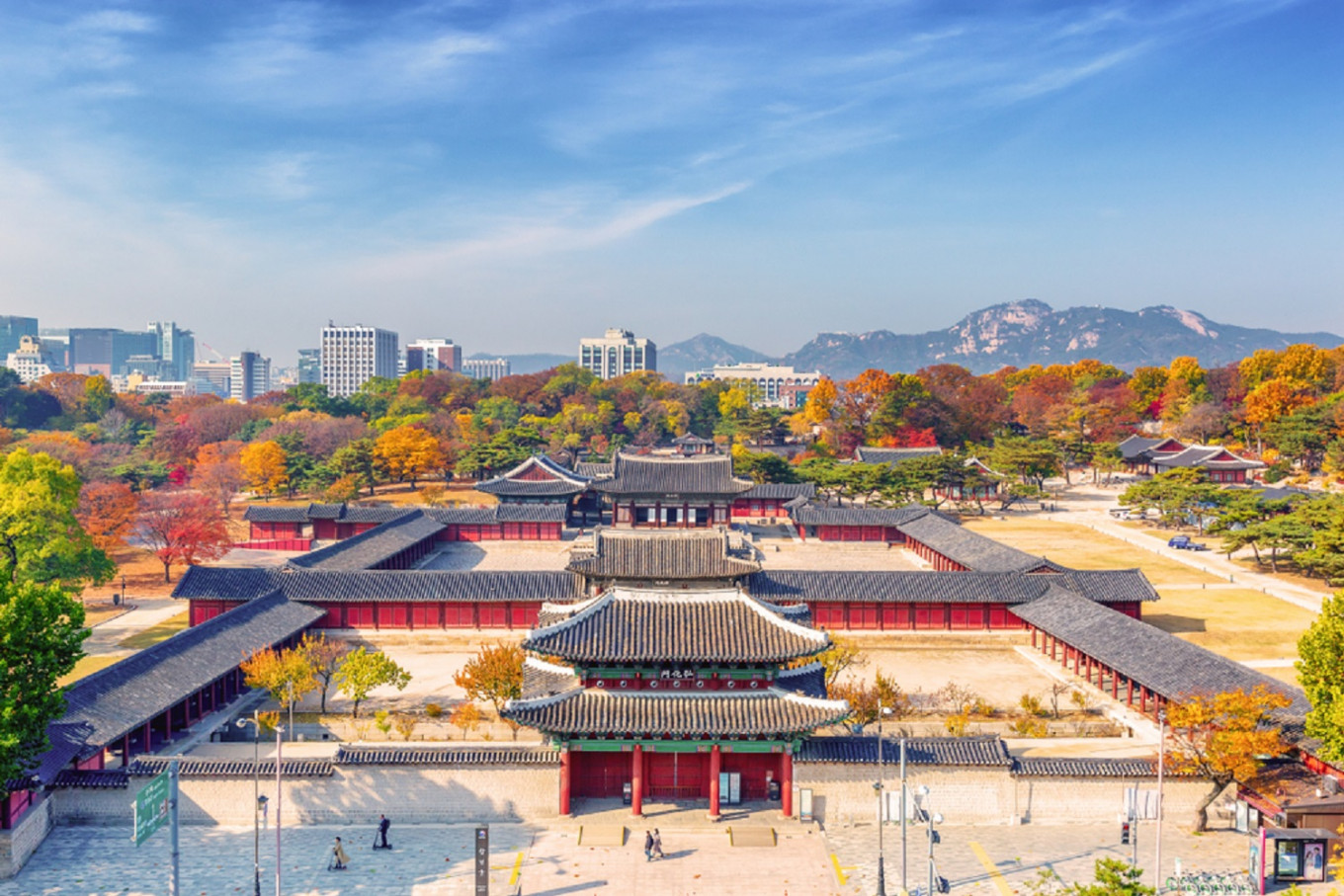 From this alone, we can already conclude that inch by inch, South Korea is becoming more comfortable with the Philippines and our tourism power. They're starting to realize that with the amount of travelers in the Philippines can be beneficial for their country's tourism.
Read: Want to Live in Japan? Study in Japan Through Scholarship For Teacher Training
Now, the Ministry of Strategy and Finance as well as the Ministry of Justice of South Korea made an announcement that the South Korean government is concocting plans of promoting foreign tours to Filipinos in South Korea.
Visa-Free entry to South Korea for Filipinos
According to a source, the South Korea government is planning to open new and available flight routes that would link South Korea's airports to different countries including the Philippines to skyrocket the tourism of South Korea's smaller, less popular provinces.
Some sources say that the country will allow Filipinos of a visa-free entry to South Korea for a maximum of three (3) days or 72 hours at their regional airports. Some sources, on the other hand, claim that they're cooking up plans of allowing Filipino tourists a total of five (5) days so long as their final destination would be Jeju Island.
Read: 5-Year Tourism Deal Between PH And South Korea to Boost Tourism Ties, Signed
However, this was closed due to the fact that the four (4) major policies agreed upon allowing visa-free entry to South Korea for Filipinos given that they'll be staying only for 72 hours at regional airports.
No official list was provided by the South Korean government, however, the said airports might include the following regions:
Cheongju
Yangyang County
Busan
Jeju
Muan
Economic Policy Direction
As per reports released on December 15th, this bold move was seen to be part of the country's Economic Policy Direction which aims to increase the tourism in lesser-known provinces such as Busan and Incheon.
Read: Visa-Free South Korean Entry For Filipinos Might be Possible
Not only that, the country is also seen to expand reaches from other countries for them to have easier an cheaper flights to South Korea. Meaning, flights have the possibility to be cheaper and can easier be accessed by tourists coming from the Philippines, Vietnam, and Indonesia.
Because of the unnerving bilateral relationship of South Korea and the Philippines, plans of tourism expansion are currently being mapped out to citizens of both countries.
Just a few weeks ago, Noe Albano Wong, Philippine Ambassador to South Korea, said that he, together with his team, will push in allowing visa-free entry to South Korea for Filipinos. Not only would this allow our countrymen free access to one of the "most crazed" countries in the world, it can also boost the tourism exponentially.
Why isn't this a thing yet?
If you roam around the streets of Metro Manila, you'll see a lot of South Koreans wandering around, mingling with other Filipino folks. Well we don't ask them for a visa – that's why.
Read: South Korean Visa Applications, Made Easier For Filipinos
A visa-free entry to South Korea for Filipinos could have been a thing earlier if it wasn't for Filipino illegal settlers in South Korea. Averaging over 15,000 illegal settlers, South Korea has since been holding back from giving us this privilege.
Hopefully, this issue gets resolve soon but starting 2020, plans of allowing Filipinos to some parts of South Korea for 72 hours without a visa can be expected.
Situation now
Currently, Filipinos are allowed in the said country to travel at a maximum of 59 days for a tourist visa of single-entry. 30 maximum days for a multiple-entry visa. Apart from that, South Korea enumerated three (3) different ways on how Filipinos can visit South Korea without applying for a visa.
Read: Want to Study for Free in South Korea? Take the KOICA Scholarship Program
Jeju Island
Jeju Island is one of the more famous locations in South Korea. Apparently, flying to Jeju Island won't require you of a visa; the best part? You can stay there for up to 30 days! If a traveler wishes to have this privilege, they're required to fly directly to Jeju Island.
Foreign Transfer Passengers
Another of the three (3) ways would be the passenger transfers. Foreigners will be allowed a visa-free entry in South Kore if they are migrating through the Incheon International Airport and getting the Transit Tourism Program on the way to the original or third country they'll be going to.
Read: Department of Foreign Affairs (DFA) Cavite: DFA Opens New Consular Office in Dasmariñas
Meaning, travelers who would decide to stop over at South Korea has the privilege to stay there while in transit to a third destination.
Transit to third (3rd) countries
Last but definitely not the least if the passenger is in transit to third countries. However, a requirement of a confirmed ticket going to the third country is required. Nationals coming from 24 excluded countries won't be allowed this privilege, though.
If you want to know more about these three (3) ways, you can go ahead and access the official website of the Embassy of the Republic of Korea in the Republic of the Philippines. 
There, you'll see the following:
Conditions on being allowed to stay in South Korea without a visa
Requirements on how you'll be eligible
Period of stay under the three (3) conditions
Read: Foreigners Would be Required to Present a TIN Before They Get Work Visas
With all of the things happening, Korea planning to setup a Korea Town in the Capital City of the Philippines, tourism boosting plans and processes, and the like, it's quite evident that South Korea will soon be opening its doors in not requiring Filipinos of a visa to travel at their country.
The only reason holding them back is the rampant growth of illegal Filipino settlers in their country. Once this is resolved, Filipinos can have the luxury of traveling to South Korea visa-free.
What do you think about these plans? Can this really help in boosting the tourism of South Korea for Filipinos? If you are thinking about a trip to South Korea, waiting for the official announcement on 2020 could be the best thing to do.
We've written up a guide on how you can apply for a South Korean visa if you plan on spending the holidays this year there. But hey, if you're not yet committed, why not wait for the possibility of removing the visa requirement next year?
You Can Read More About That Here: How Can I Apply for a South Korean Visa?
Who knows? Maybe 2020 is the start of something new and fresh for both the Philippines and South Korea. They may introduce a visa-free entry to South Korea for Filipinos indefinitely. Let's wait for further announcements and how our government can cook this all up for all of us who dream on traveling to South Korea!
Source/s: Embassy of the Republic of Korea in the Republic of the Philippines | Preview PH