Japan is part of the few favorites of Filipinos to visit – some to live. Because of their wide-range of culture and their advancements in technology, a lot of people admire Japan and, of course, the Japanese people.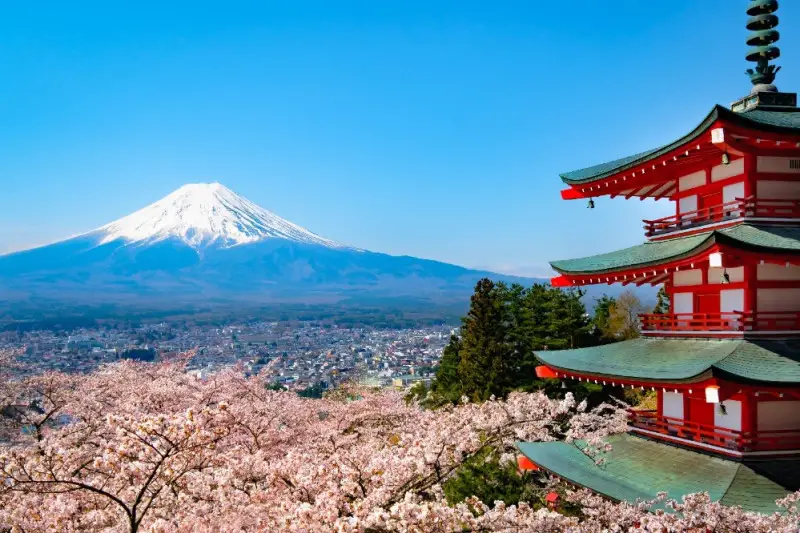 Good news for those who aspire to study in Japan. The Japanese Embassy in Manila made the announcement that the applications for teacher training and Japanese studies are currently open and it's under the Japan's scholarship program for 2020.
Read: Japan Will Now Start to Accept Filipino Language Teachers
Teacher training program
In their statement, the Japanese Embassy said that the teacher training program is one year long. This program's goal is to further develop all of the capacities and abilities of participants in wide range of aspects such as educational methods, educational administration, practice, and specialized subject research.
Basically the teacher training program offered by Japan is for people who yearn to study in Japan as well as those who have plans to reside there. The teacher training program is one of the best and easiest ways to do so.
Read: 60,000 Caregivers, Needed by Japan as per the POEA
Requirements
So you want to study in Japan? If so, here are some of the requirements you need to meet before you are given the go signal:
Must be a Filipino citizen
Must be born on or after April 2nd, 1985 (must be not older than 34 years old)
Currently employed as a teacher in either elementary school or secondary school (high school)
Must have at least five (5) years of experience in teaching in either primary or secondary schools as of October 1st, 2020; and
Must be willing to learn and know more about the Japanese language and culture.
Read: Israel is Looking For 1,000 Pinoy Hotel Housekeepers as per the POEA
Application guidelines
Study in Japan is a website dedicated to bringing news about any opportunities to be able to study in Japan. The application guidelines on teacher training can be seen on their website. The Ministry of Education, Culture, Sports, Science, and Technology (MEXT) is offering scholarships to international teachers.
You can check the application guidelines from studyinjapan.go.jp here. Nevertheless, here are a few important points to consider if you have eyes on the teacher training program:
Scholarship benefits – 143,000 yen per month. It involves a supplemental regional allowance of 2,000 or 3,000 yen per month which will be added to the monthly scholarship amount for the grantees' studying or conducting research in designated regions.
Education Fees – the following would be shouldered by MEXT:

Entrance exam fees
Matriculation
Tuition at universities
Suspension of scholarship
Now that you know a too few info about it, here are the things YOU SHOULD NOT DO in order for you scholarship not to be suspended:
Read: Free E-Visa to Russia For Filipinos, Granted Starting October 1, 2019
When grantee was judged to have made false statements on his or her application ;
Violates any article of his or her pledge to the MEXT;
Suspended from his or her university or receives any other form of punishment; removed from enrollment; disciplinary action in accordance with the rules and regulations of the school;
Violates any Japanese law and is sentenced and imprisoned for an indefinite period or for a period of exceeding one (1) fiscal year;
The impossibility of completing the study course within the standard time period due to poor academic grades or absences or suspensions;
If the grantee received another scholarship; and
If the grantee arrived in Japan without acquiring the Student residence status or changed his or her residence status to one other than a student 
Documentary requirements
The following are the documentary requirements needed for the application:
Application Form

Must include a photograph of clear quality taken within six (6) months of submission and printed on photo paper. Should be 4.5 x 3.5 cm, upper body, full-faced, no hats.

 Certified grade transcript for each academic year from the latest university or teacher training school attended
Diploma from the last university/teacher training school attended

Acceptable only if the copy is attested by the school authority; do not submit original because copy will not be returned 
If it's combined with a transcript at the last school attended, identify the relevant part with sticky note for graduation certification

Certificate of Employment (CoE)
Recommendation letter from the immediate supervisor at work
Certificate of Japanese language eligibility

Only in the case that an applicant can submit a proof document concerning Japanese-language ability
Read: Popular and In-Demand Courses, and Scholarship Programs, Offered by the CMDC
You can check all the guidelines here.
Japanese Studies
Other than teacher training, Japan's also offering a scholarship program to those interested in Japanese studies. Japanese studies refer to the aspirations to study the Japanese culture in an in-depth manner.
Requirements
Must be a Filipino citizen;
Must be currently enrolled as an undergraduate student and majoring in fields related to Japanese culture and/or Japanese language; and
Should be born between April 2nd, 1990 until April 1st, 2002 (Must be 17 to 29 years old)
Application guidelines
In the guidelines for the scholarship for Japanese studies, here are some of the few most important notes.
Scholarship benefits – Allowance of 117,000 yen per month with a supplemental regional allowance of 2,000 or 3,000 yen per month to be added for the studying or conducting of research in designated regions.
Education fees: The following fees would be shouldered by MEXT:

Entrance examination fees
Matriculation
Tuition fees at universities
Read: Easier Japanese Multiple-Entry Visa For Filipinos
Suspension of Scholarship
The things we've listed above for the teacher training program are the things you should NEVER do as well to avoid the scholarship suspension even from the Japanese studies. They offer the same distinctions and conditions – it should be appropriately followed.
Suspensions usually involve being subject to falsification, being involved in crime that would get you imprisoned, being suspended or kicked out of the school; you get the point. Check above to see what you SHOULD NEVER DO to avoid scholarship suspension.
Documentary requirements
Application Form

Must include a photograph of clear quality taken within six (6) months of submission and printed on photo paper. Should be 4.5 x 3.5 cm, upper body, full-faced, no hats.

Certified Academic Transcript from the university that the applicant is currently enrolled in/attending

It is important to mark subjects related to both the Japanese culture and language; those who studied the Japanese language for a total of less than one (1) year are not eligible to apply.

Document/s that are able to verify that the applicant has studied the Japanese language/culture for at least one (1) year

Only relevant for applicants who cannot verify document #3 in the list. They should have studied either the Japanese language or culture for a total of at least one (1) year at the school he or she is currently attending. 

Certificate of Enrollment
Recommendation letter from the head of the academic advisor at the university the applicant is currently studying in
Certificate of Japanese language ability
You can read more about the application guidelines for Japanese studies here.
Read: Japan Offers Jobs to Filipinos – Php73,000 to Php78,000 Salary Per Month
Procedure in application
So are you interested to study in Japan? Were you able to weigh whether or not you're eligible for the scholarship? The procedure's actually really simple; it only involves you, an applicant, to complete all necessary documents, combine them and place them in one envelope (MAKE SURE YOU READ THE APPLICATION GUIDELINES) then submit them.
The submission can be done only in two (2) things: via personal submission or via courier. We suggest doing a personal submission because this way, you can be guided by the people there on what you lack, what you need, do, etc.
However, if you find that it's going to be more convenient for you to submit it via a courier, then there shouldn't be any problems with that at all, too. Should you want the latter option, you can send it to:
Read: 2,000 More Jobs in Yukon, Canada, Announced by DOLE
Japan Information and Culture Center (JICC)
2627 Roxas Blvd.
Pasay City
Deadline of application
The Japanese are known to strictly abide by the rules and to strictly follow deadlines and guidelines. If you're interested to study in Japan for FY 2020, the deadline is strictly on or before January 24th, 2020. 
Applications with incomplete requirements, as well as late submissions will not be entertained or accepted. Make sure that once you're aware of this, you prepare all necessary documents you need to be eligible to apply.
Read: Foreigners Would be Required to Present a TIN Before They Get Work Visas
Visa requirements
An applicant of any of the scholarship programs will be required to obtain a "student visa" at the diplomatic Japanese mission located in the country from where the applicant is. In our case, you can get it at the Japanese embassy.
For instance, even if an applicant has another resident status such as "permanent or long-term resident," he or she should change the status to the student first and re-enter Japan. You can know more about the visa requirements in the application guide (page 2).
Many Filipinos have dreamed of either go or study in Japan. While the latter looks more promising, visiting the country would be very promising and pleasing, too.
If you are one of those who are in love with Japan, their culture, their language, or their country overall, this opportunity is perfect for you. You can now enter and study in Japan through the country's scholarship program specifically-made to interested applicants in which Japan has diplomatic relations with.
Read: K12 Pinoy Graduates Are Qualified to Apply as Cabin Crew or a Flight Attendant
What are you waiting for? Complete your requirements now and make sure it won't go past the deadline!
Source/s: ABS-CBN News | Study In Japan