Government workers are among the classification of workers who get discriminated often. Because most of our countrymen think that "all" government workers approve wrongdoings, it has become the stereotype.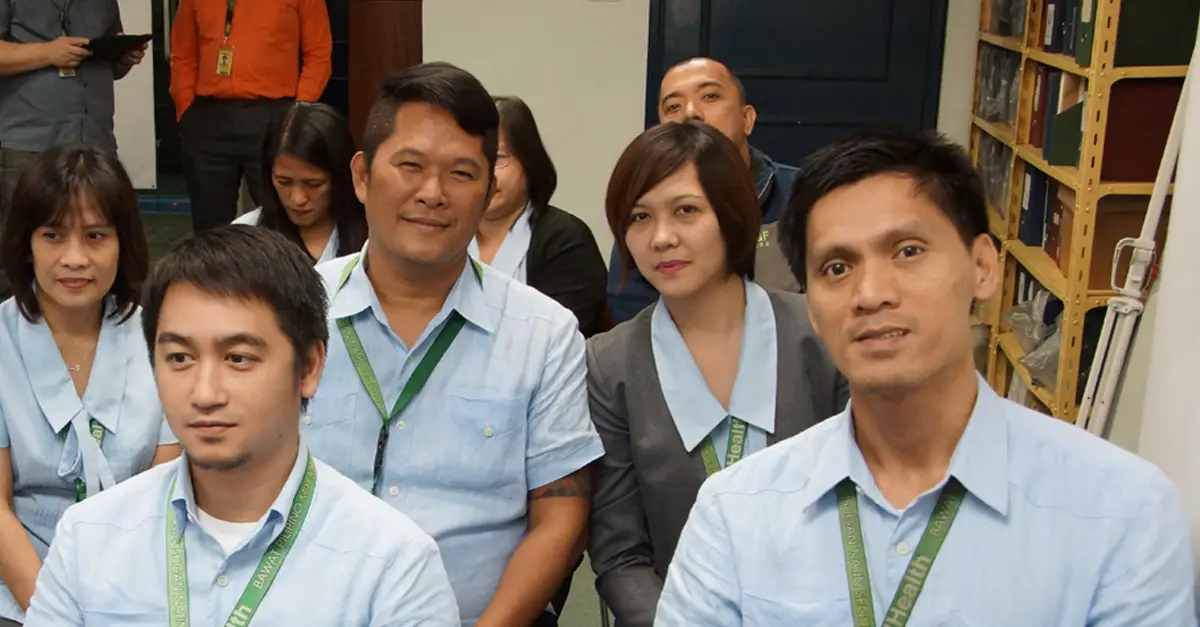 In reality, these government workers are what makes all of our transactions easier. It is not known by many people that most of the public sector workers earn a little amount of money. Because some jobs don't necessarily require technical skills, it often leads to small and insufficient pays.
Read: Senator Panfilo Lacson Files a Bill That Would Exempt Government Employees and Officials From The Bank Secrecy Act
Bill to increase government workers' salaries
Senate Bill (S.B.) 1219 or more commonly known as the act of modifying the salary schedule for civilian government personnel and authorizing the grant of additional benefits, and for other purposes has been approved by the House panel.
Currently, it is on its final reading and is awaiting confirmation. Luckily, our dear President Rodrigo Duterte distinguished this bill to be "urgent," writing a one-page letter to Vicente Sotto III, the Senate President.
Copies of the measure hasn't been dispersed to the media yet, but in the letter, President Duterte endorsed this high and urgent matter "to address the need to further invigorate public service with efficiency and productivity by providing all government civilian personnel a just and equitable compensation responsive to their economic needs."
Read: Pros and Cons of Working For the Philippine Government
Davao City Representative Isidro Ungab, this proposal was seen from the results of a study and observation that has been done by the Department of Budget and Management (DBM) along with consulting firms who duly checked the status of the salaries of public sector personnel in comparison to those who work in the private sector.
Ungab said that the salaries would be upped closer than what it is at now; that government employees can expect better salaries starting next year.
The salaries of government personnel will be raised to a level closer to market rates will giving priority to the rank and file consisting of sub-professional and professional categories."
How would the hike look like?
For now, all we know that the bill that would increase government workers' salaries would be increased. No copy of the letter written by our dear President has been released yet but Ungab said that the minimum basic salary of those who are part of the Salary Grade (SG) 1 would have an increase of P1,932.00; from P11,068 to P13,000.
Read: The House of Representatives Looks to Pass Proposed Laws Creating 3 New Government Departments
During the same panel meeting, House Bill (H.B.) 5172, a wide contribution of about 100 measures, which aimed to increase the salary schedule of government employees including nurses and teachers, has been endorsed.
HB 5172 is a bill that was authored and led by Speaker Alan Peter Cayetano, Deputy Speaker Paolo Duterte, Ferdinand Martin Romualdez (Majority Leader), and Isidro Ungab.
When would the increase of the salaries of government employees be effective?
Ungab told the media and reporters that they're working hard for the President to be able to approve it within the week. This way, it could be signed into law and be effective on New Year's Day.
The initial plan they had was to have this effective on the start of the year 2020.
Read: Makati Lawmaker Files a Bill That Would Grant a 5-Day Leave For Mental Health Wellness For All Employees
The Senate will also be taking it up today. If we have the same version, we could pass it within the next three days."
Duterte's "care for the poor" through certification of the increase of government workers' salaries
Being one of the loyal followers of Duterte, Ungab expressed his gratitude of working with the Duterte Administration. He said that Duterte is fulfilling his promise of upping the salary of government workers; he added that Duterte really "cares for the poor."
By tagging the bill to increase government workers salaries' as urgent, it really is something we should be proud of.
He really cares for the poor. During my time as chairman of the Davao City council's appropriations committee and he was mayor, he would always remind us to craft a budget for the poor because the rich can take care of themselves. That remains our guiding spirit in putting together a national budget."
Read: Earlier Retirement Age Bill For Government Workers, Filed by Senator Gatchalian
Who are part of the salary hike?
It was made clear that the only employees who will be affected by the increase were rank-and-file employees. The President and other lawmakers wouldn't feel a change or an increase in their salaries.
The bill to increase government workers' salaries would be felt for eight (8) straight years; and it will be felt by having four (4) tranches – the first (1st) of the four would be implemented on January 1st.
Midyear bonus
To add to the bill that would increase government workers' salaries, the consolidated measure also talks about the granting of the midyear bonus to all government workers. The bonus, as many of you might be asking, would be equal to one (1) month worth of salary on a May 15 of a given year IF THEY HAVE RENDERED AT LEAST FOUR (4) MONTHS OF SERVICE AND ARE STILL IN SERVICE BY THE SAME EXACT DAY. 
Moreover, the measure discusses that the bonus shall be dispersed not a day earlier than May 15 every single fiscal year.
Read more about that here: Government Employees' Mid-Year Bonus to be Given Not Earlier Than May 15
Teachers' salary increase
Out of all the interesting and beneficial things the measure discusses, it also had discussed the guarantee of increasing the salaries of public school teachers from 24 percent to 30 percent.
Read: How Much do Politicians and Government Officials Earn?
Teachers I, II, and III, however, will see an increase of 30.1%, 37.1%, and 24.1% respectively.
The increase "is not enough"
A majority of public sector officials and employees have rejoiced when they found out about our President approving the bill that would increase government workers' salaries starting next year.
Some teachers, however, were not very joyful when they heard about it. France Castro, ACT Teachers Party-List Rep said that the increase that has been approved is still not enough for the daily demands of teachers and other government personnel.
She said that the increase of the SG 1 value, which will be in four (4) tranches, would just be a little less than P2,000; she said that it's too little.
Read: Government Professionals are Granted 1 Day to Renew Their Professional Identification Cards
Ang hindi ko nagustuhan dito, yung Salary Grade 1, which is now kasi P11,000 sila, ito ay four tranches pa rin. Pagdating ng 2023, magiging P13,000 na sobrang liit. 'Yun naman sa Teacher 1, ngayon ay P20,754. At the full implementation nitong proposal na ito, magiging P27,000 lang. Kapos siya ng P3,000 doon sa proposal nung mga teachers. Ito ay P27,000 after four years pa." 
In Translation: What I didn't like about this is with the SG 1, which is now P11,000, that it'll be in four tranches. By 2023, it'll be P13,000 – it's a low improvement. Teacher I, however, with its current value at P20,754.00, will be at P27,000 in its full implementation, short by P3,000 of the teachers' proposal; and that the P27,000 will be effective after four (4) years.
Read: DBM Not Against Teachers' Salary Increase – "They Should be Rewarded Accordingly"
What do you think about Duterte urgently OK-ing the bill to increase government workers' salaries? Do you agree with teacher groups who say that this hike is insufficient? Or an this be a start of something big that can change the lives of our government employees?
Source/s: GMA Network | The Philippine Star