Earlier this year, our dear President Rodrigo Duterte signed the law that would provide a 20 percent discount to students for public transport. This was praised by many as some sort of help by the Philippine government to lessen the expenses of students.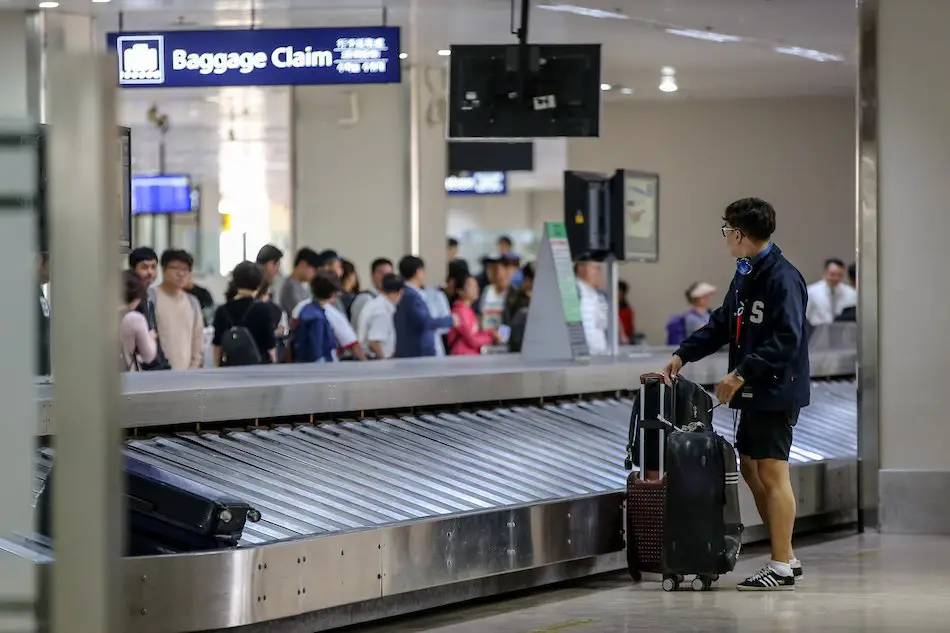 This Student Fare Discount gives a 20 percent discount for land, ship, and air transport. The Civil Aeronautics Board (CAB), however, announced that students can get the 20 percent discount on domestic flights starting November 1, 2019.
Read: Jobs For High School Graduates: High School Graduates Can Now Apply as a Flight Attendant
Student Fare Discount
In line with the Republic Act (R.A.) 11314 or also known as the Student Fare Discount, students can avail of the 20 percent discount on domestic flights starting this month.
With this, the CAB also released the guidelines on this act. These guidelines will be the basis of how the 20 percent discount on domestic flights will be.
Read: President Rodrigo Duterte Said He Wants a Separate OFW Department to Focus on Handling Their Concerns
President Rodrigo Duterte signed into law this act back on April 17, 2019. Since then, students were taking advantage of availing 20 percent discounts on their daily travels.
Who can take advantage of the 20 percent discount on domestic flights?
As per CAB, the rules of the act cover local carriers only. Moreover, students enrolled in any of the following can avail the discount:
Elementary School Students
Secondary School Students
Technical or Vocational Institution Students/Learners
Higher Education Institution (College level students)
Read: House Bill 504 – Sidewalks and Public Roads Use Act
The CAB clarified that learners enrolled in "short-term courses" and postgraduate studies are not included. Short-term courses include dance classes, music classes, driving lessons, seminars, etc. This also excludes extra-curricular classes to be a part of the discount.
The validity of the discount
Furthermore, the Aeronautics Board clarified that students can take advantage of the discount for the whole time they are enrolled. Yes, it includes holidays and weekends. So long as they're enrolled at the time of purchasing the ticket, they can take advantage of the discount.
However, one thing to note is that it cannot coincide with promotional fares. The 20 percent discount on domestic flights is only applicable to "regular base fares."
Read: A Bill That Bans Classes That Would Start Earlier Than 8:30 A.M.
Should there be a promotional discount, students can choose to avail of the discount or to take advantage of the 20 percent discount in effect from the Student Fare Discount Act. 
How can students avail of the discount?
To be able to avail the discount, students will be required to present the following identification cards upon their purchase of tickets:
Valid school ID
Duly authorized and validated enrollment form;
Any of the following:

PSA-certified birth certificate
Baptismal certificate
Form 137
Naturalization certificate
Valid Passport
Read: Bill That Asks Transport Terminals to Have Free Wi-Fi and Cleaner Facilities, Signed Into Law
On the other side of the news, airlines were allowed and authorized to come up with their own verification measures. However, these are still pending the approval of the CAB board's guidelines.
Nevertheless, we can expect that students will be able to get a 20 percent discount on domestic flights. Do note that certain documentation requirements are needed for the discount to be allowed.
Penalties and liabilities
Should the CAB catch anyone falsifying documents, there are Penal and Civil liabilities and penalties that go along with it. Moreover, these can be enforced to anyone who would be caught.
Read: Magna Carta For Commuters Pushed in House
Airlines, on the other hand, who would not grant a student of the privilege shall be sanctioned in accordance with Section 10 of the Republic Act (R.A.) 11314.
The newly-signed law covers all types of public transportation. These include taxis, jeepneys, buses, tricycles, passenger trains, even marine vessels. So long as they're considered public transport, a 20 percent discount should be in effect.
With the Student Fare Discount in place, students can be confident that they'll be given sufficient privileges in terms of public transport. Before, the 20 percent discount is not being observed by everyone; now that it has been signed into law, students should know their privileges as mentioned in the rule book of the Republic of the Philippines.
Read: LRT-1 EDSA-Taft Station Gets an Upgrade and Expansion
What do you think about the 20 percent discount on domestic flights? Does this, in any way, help with the finances of the students? Can this lessen the burden of travel expenses of the parents of students? With the correct documents to present upon purchase of tickets, a student can enjoy a 20 percent discount on domestic flights should they need or feel the need to travel.
What we're sure of is that the Student Fare Discount Act is made and established for the students to have the privilege of availing discounts. Given, of course that they're currently enrolled in any of the levels we mentioned above.
Source/s: The Philippine Daily Inquirer | ABS-CBN News