Every establishment needs to have guards to protect it from all types of dangers. Especially here in the country where the crime rate is quite high. Good news to those who are looking for a job in the Manila International Airport Authority (MIAA).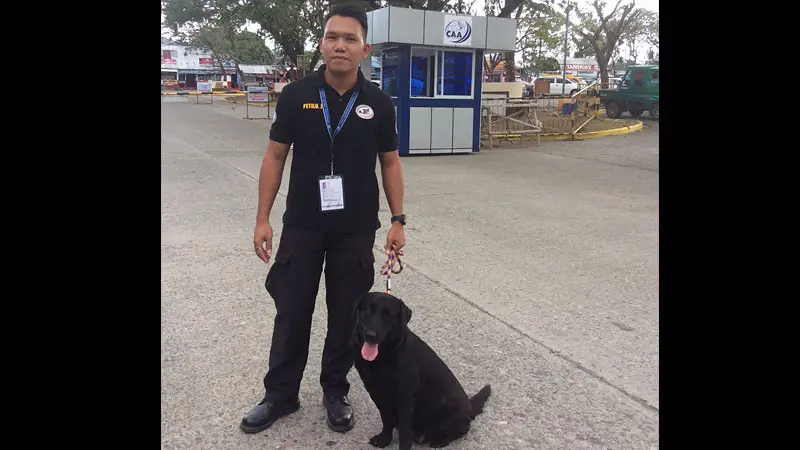 The Airport Police Department is currently looking for an Airport Police Officer I. In this article, we will be guiding those who are interested on how they can answer the Airport Police Officer I hiring.
We will also tell you what an Airport Police Officer I is, what the benefits of being one, what the salary is, and all important things that revolve around it.
Read: 2000 Jail Officers, Needed by BJMP For Their 2019 Quota
What qualifications should applicants meet?
Certain qualifications in being a part of the MIAA's Airport Police Department are:
Must be a Bachelor of Science (B.S.) Criminology Graduate
Should be a Filipino Citizen
Must be a person of good moral character
Age: Should be 21 to 29 years old at the time of application
Must either be a Civil Service Commission (CSC) Professional Passer or a Criminologist
Height requirement:

Male – 5.5″
Female – 5.3″

Weight requirement – Should not be less more or less than 5 kilograms (kgs) from the standard weight corresponding to the height, gender, and weight.
Those are the eligibility qualifiers that interested applicants need to meet in order for them to qualify for the Airport Police Officer I post.
Read: How Much do Politicians and Government Officials Earn?
What are the documentary requirements that applicants need to submit?
The following are the documents that the MIAA will look for from interested applicants:
Most recent passport-sized photo with white background and a name tag
PSA (previously NSO)-certified birth certificate
Resume/PDS – CS Form No. 212 revised last 2017. This form is downloadable from the CSC website
Duly authenticated copy of Civil Service Commission (CSC) or Professional Regulation Commission (PRC) eligibility
Authenticated Copy of Transcript of Records (ToR) or College Diploma
Read: 350 Pinoy Nurses, Needed by Germany
NOTE: If a photocopy is being asked, be sure to bring both the original copy of the document and the photocopy. This is for you not to go back and forth in applying.
How can an applicant apply?
There are no memos of the application being available online. So, interested applicants need to submit two (2) sets of RED folders with BLUE tabs personally.
Read: High School Graduates Can Now Apply as a Flight Attendant
The address where they need to submit these to is:
2nd floor, Personnel Division
MIA Admin Bldg., MIA Road,
Pasay, City
There are no alternatives as to where you can submit your application—so you really would need to visit their main office for it. This is why it is imperative that everything is complete before you decide to visit their main office to submit your application.
So, you need to ensure that all required and necessary documents are prepared if you visit and submit your application. Why? Because they will not accept incomplete requirements and thus, your application would not be processed.
Read: The Philippine Navy is Looking for Nurses With a Monthly Salary of P43, 686
Contact numbers
MIAA Personnel Division

877-1751; 877-1109 local 3216

APD Training Unit
If you are hesitant to prepare all requirements, you can try to contact them first prior to you visiting the site to submit all documents they need from applicants. This way, you can be sure that the Police Officer i position is really what you are looking for to avoid wasting your time.
Benefits of a Police Officer I?
No note of what the benefits of being a Police Officer I is but in reality, it's actually just like being a regular jail officer. Although we were not able to get more information about what the exact salary of being a Police Officer I under the Manila International Airport Authority (MIAA) and the benefits are, when we get more information about it, we will for sure make you aware of what they are.
Are you interested in being part of the Airport Police Department? If you are, then what are you waiting for? Apply and answer their call for their Airport Police Officer I hiring and maybe, that's just everything you need!