The Ninoy Aquino International Airport (NAIA) is one of the most notable airports in the whole country. With its flexible routes and destinations and its size, it's the go-to airport of people who reside in and around Metro Manila.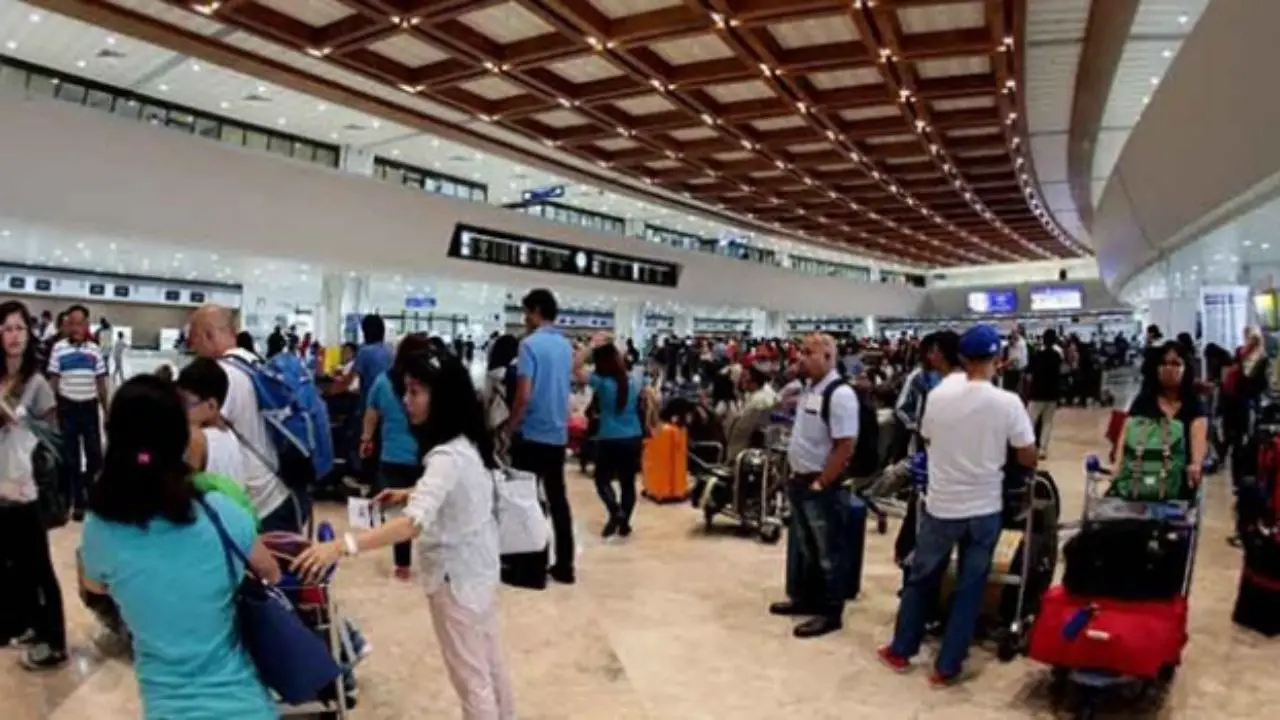 In their announcement that they'll be hiring Pasay City senior citizens to become airport ushers, many people were joyful. They said that this will be a great opportunity even for senior citizens to land jobs, even temporarily.
Read: Study in Japan Through Scholarship For Teacher Training
NAIA is hiring senior citizens
They hired over 100 senior citizens in Pasay City to be airport employees after a signed agreement with the Ang Probinsyano party-list group, the Department of Labor and Employment (DOLE), and the Manila International Airport Authority (MIAA).
In the memorandum of agreement (MOA) they signed, it was noted that NAIA would be serving as airport ushers for a maximum of fifteen (15) days .
Read: Free Transportation of Relief Goods Bill, Approved
Who can apply?
It was not noted on until when the application process will take place but according to Ronnie Ong, Ang Probinsyano Representative, senior citizens of both Pasay City and Paranaque City are given the opportunity to have decent income for 15 days.
They worked hand-in-hand with DOLE to make this a reality and as per Ong, we must give senior citizens economic opportunities, not just perks.
We've been focusing so much on giving discounts and other perks but I believe that our senior citizens should continue to have economic opportunities not just to have extra money but to also feel that they are still contributing to our society."
Read: Malasakit Center Act, Signed Into Law by President Rodrigo Duterte
How would the seniors work?
To add to the wonderful news that NAIA is hiring senior citizens, the management of NAIA said that they would be serving for three (3) hours in the morning and three (3) hours in the afternoon.
Moreover, they'll be assigned and given tasks that are deemed to be "not physically taxing." These responsibilities involve:
Guiding airline passengers to assigned areas
Straightening queues
Office work that address concerns of passengers
Their work nature would revolve around this alone and they'll be getting a daily income of P537.00, the minimum wage of workers in Metro Manila. Considering that they'll have a job that's not that challenging or difficult, they'll be earning the same as how much regular workers earn.
Read: Bill That Would Limit Holidays For Overall Productivity
Pasay City Mayor Emi Calixto-Rubiano, said that they are giving seniors a chance to maximize their productivity. She added that this opportunity can open the eyes of seniors to let them know that they can still be capable of working.
Through this project, we are giving our senior citizens the opportunity to still maximize their productivity, mingle again with people in a regular work environment and (augment) their families' (income)."
They're selected based on health condition
In addition to her statement, Mayor Calixto-Rubiano also said that the recruits who were between 60 to 70 years old were selected. Their families shouldn't worry because they were duly handpicked based on their fitness and ability to work and their overall health condition.
Pasay City's Senior Citizen Affairs (SCA) said that there are about 37,000 senior citizens in the city. Then, about 35,000 of them were known to be registered in associations based in barangays. 
Read: Earlier Retirement Age Bill For Government Workers, Filed by Senator Gatchalian
Silvestre Bello III, DOLE Secretary said that he is happy of the help that the party-list provided to senior citizens who are not capable of finding jobs. He said that these seniors who were given the chance were lucky to have jobs that pay well; jobs that don't require extreme physical requirements.
Ang swerte ninyo may tumutulong sa inyo para magkaroon ng empleyo. Ako po ay nagpapasalamat kay Congressman Ong dahil nakaisip siya ng programs sa mga kasing-edad ko. Given the chance, very productive pa ang mga senior citizens. Thank you for this very note-worthy program and I hope that this effort of Congressman Ong will be replicated nationwide."
In Translation: You are all lucky that there are people doing what they can to help you get jobs. I'm personally thanking Congressman Ong because he thought of programs to help people of my age; senior citizens are very productive.
Other government agencies to provide jobs to seniors
Though it's not uncommon, the fact that NAIA is hiring senior citizens is a big and drastic thing to help our country's economy, too. The Polytechnic University of the Philippines (PUP), the University of the Philippines-Diliman (UP Diliman), the National Bureau of Investigation (NBI), and the Philippine Children's Medical Center had already made senior citizens productive by allowing them to work in their establishments.
Read: Philippine Coast Guard Application Requirements and Procedure
Hopefully, this can continue on for our seniors to have decent sources of income while not being physically torn because of work.
What do you think about the idea of Congressman Ong?  Or about the fact that NAIA is hiring senior citizens of Pasay and Paranaque? Could this help our country lead the farewell to the stigma that seniors are not capable of working anymore?
Source: The Philippine Daily Inquirer